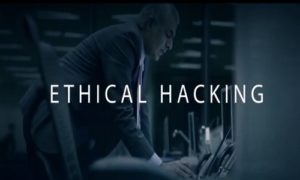 Chandigarh School of Ethical Hacking is offering  various courses in  Ethical Hacking with different course durations. CSEH is offering 6 Months, 3 Months, 2 Months and 6 Weeks ethical hacking courses to students and IT professionals. All those students, which are looking forward to making their career in the domain of ethical hacking can start from Chandigarh School of Ethical Hacking.
What is Ethical Hacking?
Hacking and Ethical Hacking are two different terms. Hacking a website, database, network and computer of a company without its permission is called "Hacking". But when we perform the same operation with the consent of a particular company, organization and owner, it is called ethical hacking. Ethical hacking is a subject of testing the security of a website, database, server and network to protect it from hackers.
Need of Ethical Hackers
In this era of internet, everything is available online. Don't forget this fact that robbers and thieves (hackers) are also available online. For a company and various private or government organizations, nothing is more important than their customer database. Hackers are stealing their important data and demanding a big amount of  money as ransom from them to return it back. Moreover, they are selling stolen details on dark web (black market of hackers). The companies need ethical hackers to test and maintain the security of their servers, websites and network. Defence ministries of  every country have a cyber army as well to protect the country from cyber attacks. An expert ethical hacker can serve his country as well by joining cyber army but it is not possible without great knowledge, experience,  ethic & moral values and strong will power.
Jobs for Ethical Hackers and Cyber Security Experts
All the above-mentioned jobs are just some of the examples. If you have skills, there are much more.
Ethical Hacking Courses at Chandigarh School of Ethical Hacking
Here is the brief description of all the courses, offered by Chandigarh School of Ethical Hacking:
Certified Ethical Hacking (CEH)                                       :        6 Weeks & 6 Months
Network Security
Web Security
Operating System Security
Digital Forensics
Compliance
Certified Penetration Tester (CPT)                                 :         6 Months
OWASP Top 10 Attacks
Web Application Penetration Testing
Network Penetration Testing
VAPT Report
Certified Network Security Engineer (CNSE)               :         3 Months
Network Architecture
OSI Model
Network Scanning and Security Management (Linux)
Metasploit
Packet Capturing
WiFi Security
Network Firewalls & Rules Management
Certified Web Security Expert (CWSE)                            :        3 Months
  Web Architecture
   Browser Request & Response Intercepting
   SQL Injection
   Cross Site Scripting (XSS)
   CSRF (Cross Site Request Forgery)
   LFI (Local File Inclusion)
   RFI (Remote File Inclusion)
   Security Misconfiguration
   Social Engineering
   Phishing
   Security of MySQL, MSSQL and Web Servers
   Web Application Penetration Testing
Certified Malware Analyst (CMA)                                     :        3 Months
Reverse Engineering
Analysis of Malicious Code
Analysis of Malicious Pattern
Sandboxing
Various Malware Analysing Techniques
Investigation of Malicious Documents
Investigation of System Memory
Various Case Studies
Certified Linux Server Administrator (CLSA)                :        3 Months
Linux Architecture
Linux File System
Network Scanning
Port Scanning
Metasploit
Crafting New IP Packets (hping, scappy)
Packet Capturing
Network Hijacking & Countermeasures
Possible Cyber Attacks & Mitigation
Implementation of An Ideal Network
Linux Server Hardening
Exam: After 10 days of course completion (all courses), Chandigarh School of Ethical Hacking will organize an exam. Passing that exam is a must for every trainee.
Note: Above mentioned topics are just an overview. There is much more for you to learn at Chandigarh School of Ethical Hacking. Every trainee should have his own machine.